ATTENTION
MEMBERS!!
The merger of Victor Valley FCU into Bourns EFCU has been completed. Please visit the Bourns website at
You will be able to enroll for Online
Banking from the top left of the home page.
For assistance please call 760-245-7170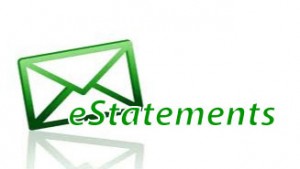 See your account information after month-end on your computer instead of waiting for it to arrive in the mail.
Our new eStatements give you all the information paper statements do, plus these important benefits:
You get free copies of your paid checks through eBanking and eStatements.
Available sooner than mailed statements
Absolutely free
You'll receive an e-mail notifying you when your eStatement is ready. Plus, eStatements eliminate clutter because we store them online. You can access them anytime, from anywhere.
Once you're registered for eStatements, our regular account notifications will be sent to you electronically as well.
To sign up for eStatements, log onto VVFCU Online Account Access, then select services link, select E-Mail Preferences and enter you email address. All set, fast and easy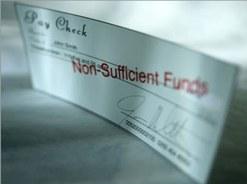 Overdraft Protection is an unsecured personal line of credit linked to your checking account that may help cover transactions when your checking account available balance drops below zero. It can help you avoid overdraft and return check fees and can cover transactions up to your available limit.
To apply for Overdraft Protection, you must:
Be a current Victor Valley Federal Credit Union customer with a personal checking account
Request a minimum of $500 up to a maximum of $1,000 line of credit - credit approval is required
Apply today with one of our representatives at your local branch
Your funds are insured up to $250,000.00. For more information,
please call 1 800 755-1030
1 800 755-1030. Press 1 for share insurance
questions.
YOUR MEMBERSHIP INCLUDES THE FOLLOWING PRODUCTS:
Share Accounts

Christmas Club

Vacation Club

Share Draft Account

Debit Cards with Master Card logo

Money Market Share Draft with Higher Paying Yield*(Transfer from another institution)

IRA Share with Higher Paying Yield*(Transfer from another institution)

Signature Loans

Auto, Toy and RV Loans

Home Equity Loans

Broker for Mortgage Loans

Prepaid Legal Identity Theft

Notary Services

And MORE!!!! FREE Bill Pay Services!!!!

* See our Rate Sheet........Rates updated as of March 13, 2015
---
---
Victor Valley Federal Credit Union wants to thank our membership for their continued support and dedication to their Credit Union.

45 years of service to our members
---
GREAT LOAN RATES
Please call your friendly Loan Representative for more details
WE ARE HERE TO SERVE OUR MEMBERS!
---
Your CREDIT UNION is working for YOU!!!!
EXPERIENCE ALL YOUR CREDIT UNION HAS TO OFFER!
---
---